Professional Background.
Last updated: June 17, 2015

Current Employment status: Under-employed Cashier at B.J.'s in Framingham.
By profession, I'm a Software Engineer who has a B.S. in Computer Science with a Minor in Mathematics from Framingham State College. I own a great debt of thanks to my Computer Science mentor, Professor Robert Oberg. Please keep Professor Oberg in your prayers. If it were not for the Computer Science skills I learned from him, I would not have been able to bring Catholic Apologetics and computer technology together into the realm of the internet. Thanks, Professor!


You can break my professional career down into about six distinct but connected areas:
Programming (3GL) third-generation languages e.g. Basic, Fortran, Cobol, and some Pascal
Performing (IV&V) Independent Verification and Validation . . . similar to SQA, Software Quality Assurance
Programming Client/server applications in Visual Basic and Powerbuilder
Designing, developing and maintaining corporate intranet's and small business web sites:
[Panoramic Sites]
Content maintenance with one of various CMS's (Content Mangagment Systems) I have experience with.
My retail career as a Salesman and Cashier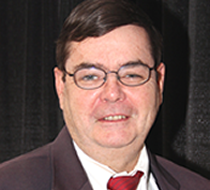 Currently I'm under-employed as a Cashier at B.J.'s. I have done other retail work as a Cashier (at Stop and Shop) and Computer Sales Associate, both at Best Buy and Staples. I'm a victim of the DOT.COM crash of the 90's and of the current Obamorization of our country due to the current communist occupanying the White House.

For over 10 years I've been trying to get back into the Hi-tech field with no success. Despite these struggles along with both my parents passing, I am blessed to have a supportive family.
I'm trying to find an internet-centric company in the Natick area where I can work on a permanent basis. Positions that I would be a good match for include:
Web Page Developer
Web Content Provider
Entry Level Web Applications Developer using Cold Fusion and Access, or a
Web Support Engineer
If you are a employer or hiring manager, interested in hiring a faithful Christian and want to know more about what I can bring to your company, check out my resume. More then one friend has suggested that I would be very happy working for the Church in the web arena. I agree but have yet to find the opportunity.
I see myself in the next 7 to 10 years on a web development team using my current web skill set while learning new technologies.
Take a look at my resumes below and call me if you have a position I can apply for.
Mike Humphrey, Web Developer
phone: 1-508-653-3777
e-mail: mike.humphrey@rcn.com